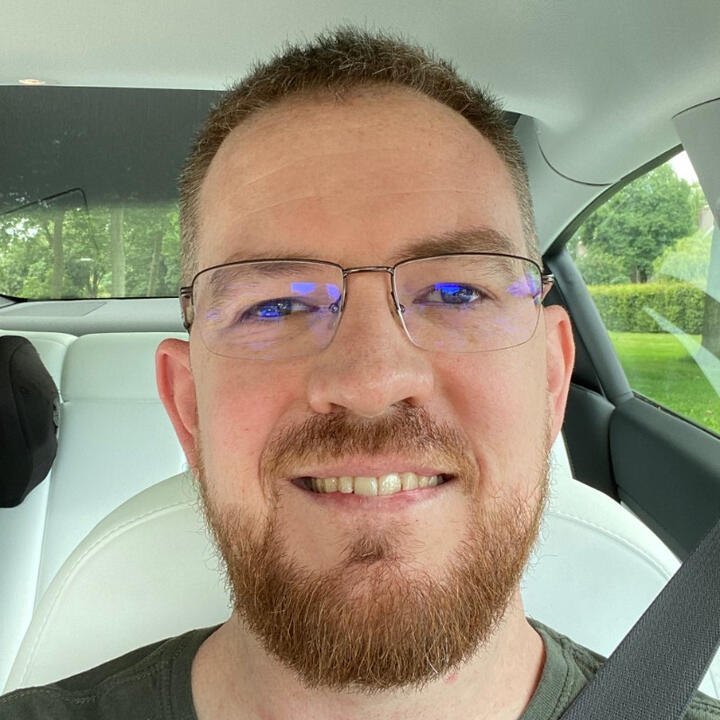 Hi. I'm Robert Stuttaford.
In the Knowledge Worker's Toolkit newsletter, I introduce, explain, tell stories, share past experiences, and explore the connections and intersections of all the various systems thinking & knowledge work concepts & models I've encountered during my tenure as CTO at Cognician, over the past 13 years (and counting!)
How to clearly see the systems around you.

How to engage with them effectively to make real improvements.

Skills and habits that make you a trusted expert and coach in your team.
Subscribe to the Knowledge Worker's Toolkit newsletter here:
I'd love to connect with you on these topics. Reach out to me in any of these places — let's hang out!
Also, if your team needs help, I offer consulting on these topics, too 😃
EXPERIENCE
Sociotechnical systems
Over the last 13+ years at Cognician, we've gone from just 3 people doing everything, through to a complex interconnected web of roles, capabilities, capacities, and feedback loops, spread across 70 people, in service of our extended ecosystem of hundreds of clients and hundreds of thousands of participant users.It fascinates me! There's always something new to learn, or to improve, or to experiment with.Because of this, I have gained a ton of useful knowledge and experience with sociotechnical systems— sensing, guiding, improving, re-calibrating, and repairing them.I have extensive experience with these never-ending adventures and interesting situations, and many more like them:
Figuring out why everyone's working so hard but nothing's getting done, and fixing that.

Figuring out why everyone's working so hard and things are getting done, but we still didn't get what we wanted, and fixing that.

Running a diverse team of smart, curious, purpose-driven individuals. Diverse in terms of backgrounds, but also in terms of their experience levels.

Within our Platform team, a full Dev + Ops overlap — the people who build It, are on call for It, and fix Its bugs.

Coaching/mentoring direct reports on basically anything you see mentioned here.

Getting everyone on the team into the most happiest, most productive version of themselves that they can be. This is different for each person.

Working with constrained resources — at Cognician, our revenue comes from long-sales-cycle consultative B2B, and those sales cycles are seasonal in nature. So we have lean periods and fruitful periods. We often have to find creative ways to 'thread the needle' during those lean periods.

This is absolutely an art and a skill, and has taught me an incredible amount about really digging to find out what is truly needed, and then accomplishing that with nimble and focused effort.
I have a ton of models, frameworks, methodologies that I've considered, and we have learned, internalised, applied, and directly benefited from in some way, over the years.I'd love to share them with you!
HOW CAN I HELP?
Consulting
I offer a modest number of consulting hours per month. We can spend time together on any mix of these topics:
Your sociotechnical challenges, to offer novel and useful perspectives, and to work with you and your team to generate useful experiments to run to bring about some positive, impactful changes.

Use of Clojure and Datomic, and related technologies, as applied to building for the web.

Running a long-term B2B SaaS — product management, knowledge management, platform operations, and various and myriad associated concerns. I've done battle with the four horsemen: security and compliance, WCAG, ISO certification, and GDPR.
If you're interested, reach out and let's see how I can help you!
CAREER
I am Cognician's CTO, since its founding in 2010.Cognician is an award-winning B2B SaaS business, made up of 70 fantastic human beings, working on something deeply meaningful to me: growing and unlocking human capability and leverage for good in the world. We're in our 14th year of this adventure, and it still feels like we're just getting started.We build and operate an Employee Activation Platform, and work at the top of the market with groups like Accenture (and their clients) on measurable behaviour change at scale.I lead the tech group of around 12 people, which is responsible for the bespoke technology platform that powers this ecosystem.We have and continue to get incredible leverage from the Clojure programming language and the Datomic database, and so I've become something of an expert in their use; we've been in production with them both for a decade. Some of the code we wrote in 2012 is still in use today!Prior to CognicianThe other, earlier half of my career is made up of various kinds of 'school fees' roles (working in enterprise IT, webmastering in a sweatshop consultancy, becoming qualified as an MCSE, and other similar fun things), and freelance software development.3D modelling and animation, touch screen kiosks, multi-touch tables, CD-ROM apps, desktop software, thin clients, thick clients, and just about every kind of web-site and web application — I've built it, often in a hurry, and frequently using a technology I learned on the job.I am happy to report that I have, for the most part, worked through my ActionScript trauma.